YURTLAND® NATURAL HEALTH
is a family business that has been producing and distributing
VITA PRIMA® Velvet Antler for humans
and
OSTOVIDA® Velvet Antler for dogs
, since 1992
We're known for offering the highest quality velvet antler food supplements.
Your good health is very important to us!
Please visit our new Blog at
http://yurtlandnaturalhealth.blogspot.com/
for more articles and information on Velvet Antler products
Click here to order our products online
Canadian Velvet Antler For Dogs & Other Pets
Our family business has 26 years of experience
Our VITA PRIMA® Velvet Antler capsules for humans & OSTOVIDA® Velvet Antler capsules for dogs are licensed with Health Canada.
YURTLAND VITA PRIMA® Velvet Antler Capsules - Click here to Order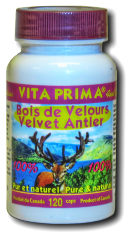 Each capsule contains 250mg of pure Velvet Antler.
No fillers, preservatives, artificial colours or flavours are added.
Antlers have the remarkable property of regenerating themselves. They can therefore be removed whole, once a year, from live animals, in a humane and painless process that is approved by an independent professional veterinarian. Afterward, the velvet antler is quickly processed: Freeze dried, ground to a powder, pasteurized, tested by a federal approved laboratory, incl. microbiology test, heavy metal and pesticide. Test results have to be approved by our quality assurance agent and last but not least the powder will be measured and encapsulated. We only use Canadian velvet antler from carefully selected producers. To yield the most effective supplement, velvet antler must be harvested at the peak of the velvet stage, in early summer. This is when antler growth is at its maximum, long before a significant part of the antler has calcified. The resulting product contains a number of constituents that are important to its role as medicine.
Pantocrine - a mixture of organic compounds including minerals, vitamins, enzymes, amino acids, and highly concentrated hormone-like substances, which increases the process of tissue regeneration; it is essential for the transportation of oxygento the brain, liver and kidneys.
Proteoglycans - complexprotein chains that are part ofcartilage, nervous tissue and cell membrane; they are responsible for the rapid growth of Velvet Antler.
Amino acids - basic organic building blocks, which make up 50 per cent of Velvet Antler.
Linoleic acid (Omega 3) - an important essential fatty acid.
Glucosamine sulfate - a key element in joint lubrication and a necessary part of keeping the body's connective tissues strong.
Chondroitine sulfate - a powerful anti-inflammatory agent found in very high concentration in Velvet Antler, which helps to regenerate cartilage and provide relief for arthritis symptoms.
Phospholipids - a crucial element in cell membranes.
Collagen - the protein that makes up skin fibres, tendons, bones and joint tissues; a glue-like substance that holds the cartilage matrix together and helps with elasticity.
Prostaglandins - anti-inflammatory agents that help stabilize fat metabolism.
Minerals - particularly calcium, phosphorus, magnesium, iron and potassium; present in smaller amounts aresodium, manganese, zinc, copper, sulfur, selenium and cobalt.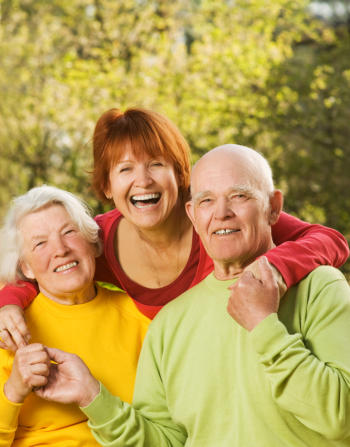 Beneficial Effects of Velvet Antler
Velvet Antler is adaptogenic, helping to normalize many functions of our body. It can dissipate lactic acid, the cause of muscle pain, while regenerating damage to the nervous system or joints. It can normalize testosterone levels of women and men, increasing libido when it is in imbalance, as well as increasing men's sperm count. It increases the production of red blood cells while enhancing the level of oxygentransported to the brain, liver and kidneys.It also helps the immune system and can relieve circulatoryproblems like cold hands or feet, as well as more serious conditions such as anaemia.It lowers the bodyís level of free radical molecules, agents that lead to early aging; Velvet Antler also increases mentalconcentration and metabolism energy level. It increases endurance, strength and muscle development, while reducing stress and promoting recovery from athletic injuries.
It can stimulate the growth and regeneration of the body for children, adults and senior citizens. It reduces blood pressure by dilating peripheral blood vessels.It protects against stress and depression, helping to repair nervous tissues; it can also improve the quality of sleep and reduce the possibility of insomnia. It strengthens bones and fights osteoporosis. It relieves arthritis, rheumatism, stiffness, muscle pain between joints and lumbago.It helps to control diabetes. It helps to reduce cholesterol level. It may help to relieve premenstrual syndrome, symptomsof pregnancy and menopause.
Click here to download a printable flyer of this page